July 9 – 12, 2020
Embassy Suites by Hilton,
St. Augustine, FL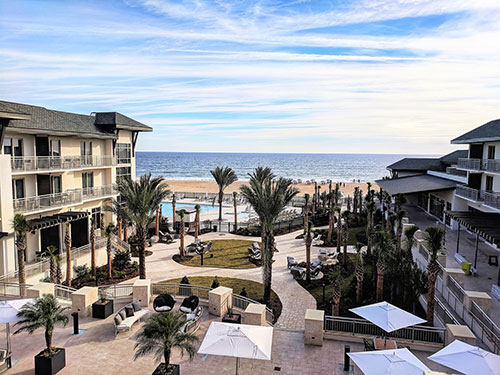 Program Changes for FSOMS Summer Meeting
Airway Management After Medical Emergencies: The Florida Board of Dentistry recently changed their anesthesia rules. They did away with the two separate courses which were required every other biennium. Now there is only one required course and it is medical emergencies/airway management that is due every biennium. Our Course: "Airway Management After Medical Emergencies" meets this requirement.
The program for our July 10-12 meeting in St. Augustine has changed. Our keynote speaker, Dr. Michael Block had to cancel so we have developed a new program that presents all our required courses in one weekend. We have rescheduled ACLS and BLS recertification to Saturday and added PALS certification on Sunday. Additionally, Dr. Andrew Herlich will present Airway Management after Medical Emergencies and include the latest information on COVID-19 and your practice.
Also, beginning at 4pm on Friday we have scheduled an open meeting with our Board for all attendees to discuss experiences with practice recovery. This will a time to ask your questions and hear how others have recovered.
All courses are included in the $450.00 registration fee, as well as two receptions, two breakfasts, breaks, and lunch for you and your spouse.
The Embassy Suites Oceanfront has also stepped up their sanitation and cleaning protocols and have developed a safe environment for all guests.
RESERVE HOTEL ROOM
To reserve your hotel room, click here: https://embassysuites.hilton.com/en/es/groups/personalized/U/USTBOES-FAA-20200708/index.jhtml?WT.mc_id=POG
MEETING REGISTRATION
To register for the meeting click here:
https://www.123signup.com/register?id=rnmjd
BROCHURE
More information is included in the brochure, download here.
We look forward to seeing you in St. Augustine.
Chad Marshall, DMD, MD
President