Room Block and Registration Now Open
October 26-28, 2018
FSOMS Annual Meeting
Ritz Carlton Grande
Orlando, FL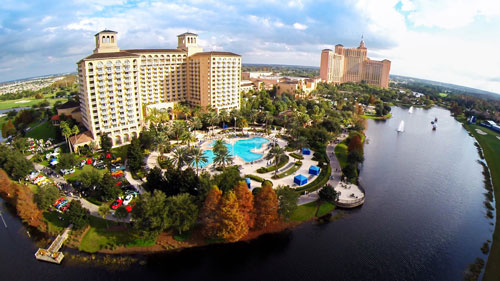 Hotel Reservations
Make your hotel reservation online here
BOOK ROOM
OR by calling 1.800.266.9432.
When making hotel reservations via telephone call refer to the Florida Society of Oral and Maxillofacial Surgeons Annual Meeting to receive the group rate. All rooms; $229.00
---
Conference Registration
REGISTER NOW
The registration fee includes Dr. Zuniga and Dr. Cohen's session, Breakfast Saturday, & Sunday, and the Friday night Welcome Reception, for you and your spouse/guest.
You can also register for "Prescribing Controlled Substances" at the link above; Lunch provided.
---
The Ritz Carlton, Orlando, Grande Lakes
Inspired by the grand palazzos of Italy, The Ritz- Carlton Orlando, Grande Lakes is one of the true luxury resorts to call America's playground home. Trade theme park fare for inspired farm-to-table dining, create your own thrill ride with an exhilarating round of golf, or cultivate a new skill with one of our Adventure Experiences. Rejuvenation comes naturally with unique spa treatments or by relaxing beneath a shaded poolside cabana.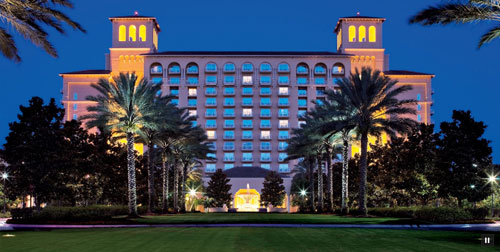 Schedule of Events:
Friday, October 26
3:00-5:00pm
Executive Board Business Meeting
Welcome Reception
Saturday, October 27
8:00am-12:00pm
"The Role of Effective/Safe Nerve Allografts and MR Detection in the Diagnosis and Management of Traumatic and Planned Trigeminal Nerve Injuries"
John Zuniga, DMD
Professor & Robert V. Walker DDS Chair
Department of Oral and Maxillofacial Surgery
UT Southwestern
Dallas, TX
"Prescribing Controlled Substances"
Joshua Lenchus, DO, RPh, FACP, SFHM
President, Florida Osteopathic Medical Association
Miami, FL
(REQUIRED COURSE, Lunch served for those attending)
Sunday, October 28
8:00am-12:00pm
Donald Cohen, DMD, MBA, MS
Department of Oral & Maxillofacial Pathology Professor
Omaha, NE
Course Description
"Pre-Malignant Lesions and Early Oral Cancers"
Will be able to recognize subtle early malignant changes in the oral mucosa especially the gingiva and lower lip mucosa.
Will learn to recognize early signs of oral HPV driven pre-cancers and malignancies.
Will recognize a new class of ulcers caused by immunosuppressive drugs that become malignant if not recognized and treated.
Will learn the warning signs and when to biopsy or re-biopsy lichenoid lesions that are transforming.
"Potpourri of Oral Pathology"
Recognize and formulate a differential diagnosis, understand the etiology and managmentof various oral lesions and diseases.
Recognize and understand the association of HPV with numerous oral soft tissue lesions and the enormous implications of HPV driven cancers and lesions to our dental practice.
Better recognize abnormalities, improve diagnostic skills and management techniques of oral soft and hard tissue lesions utilizing anonymous audience response devices.
Speakers