Summer Meeting
July 15 – 17, 2016
The Eau Resort, Palm Beach, FL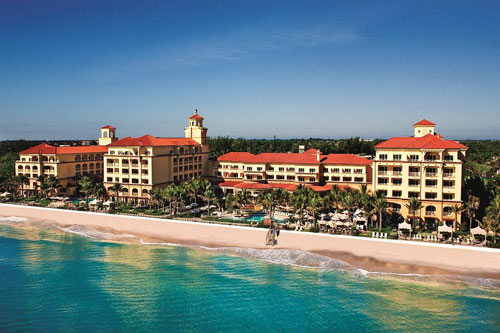 Hotel Accommodations
Located in the heart of Palm Beach Island, Eau Palm Beach Resort & Spa's guestrooms, suites and public spaces have unparalleled views of sand, gardens and sea. The resort offers convenient access to both the charming small town ambience of Delray Beach as well as the glamour of Palm Beach's Worth Avenue boutiques. Cultural venues, shopping and recreational activities abound.
Featuring 309 guestrooms and suites in three towers, Eau Palm Beach Resort offers private rooms in an elegant yet relaxed setting. Spacious guest rooms include ocean, pool and garden views and private balconies. Suites have a separate bedroom, living room, and two bathrooms.
When making hotel reservations in our room block, please call 1-855-388-0537 and refer to the Florida Society of Oral and Maxillofacial Surgeons Summer Meeting to receive the group rate. The rate for single or double occupancy is $199 per night.
The room block will be released Friday, June 15, 2016.
(If you would like reserve your room at the Eau Resort prior to Friday July 15 and/or extend your stay after Sunday July 17, you must click this link to reserve your room at the FSOMS room rate of $199.) Or call the reservation department at 1-855-388-0537.
Our Program 
---
Friday, July 15
Advanced Emergency Airway Management of the Sedated Patient
There is an obvious increased risk when providing sedation and general anesthesia in the dental office setting. A cautious and careful pre and post op assessment, in conjunction with continuous comprehensive intraoperative monitoring can thwart off many unwarranted complications. The Advanced Emergency Airway Simulation Course will prepare and provide the OMS to successfully intervene and manage these adverse situation should they potentially occur.
Presenter: Rick Ritt
ACLS/BLS Update 2016
New 2016 National Curriculum/Certification Course
Presenter: Shaun Fix, Emergency Medical Consultants
Saturday, July 16
Evidenced Based Investing and Modern Portfolio Theory Principals of Matson Money, Inc.
Mark Matson and Dr. Arthur Laffer, Member of President Reagan's Economic Policy Advisory Board and
Chairman of Laffer Associates
Sunday, July 17:
State of the Art Science in Dental Implants and Alveolar Ridge Augmentation
Tara Aghaloo, DDS, MD, PhD, Professor, Oral and Maxillofacial Surgery, UCLA School of Dentistry
Thanks to Geistlich for supporting this program.
Our Speakers
---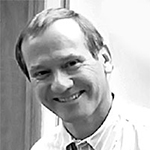 Rick Ritt, BS, MA, EMT-PARAMEDIC 
Dental Simulation Specialist
As a paramedic for over 35 years, Rick has a vast foundation of acute critical care experience. Simultaneously, Rick has an extensive training history, for 20 years he directed the second largest American Heart Association CTC in the country. He is personally responsible for training over 150,000 students in BLS, ACLS, and PALS. His AHA Instructor history includes Affiliate Faculty Status in BLS, ACLS, PALS. In 2014, he established Dental Simulation Specialists Inc. to serve the growing need to increase awareness, patient safety and outcomes in the dental office.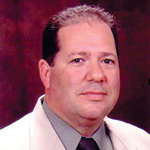 Shaun Fix, Emergency Medical Consultants
Mr. Fix has been practicing and teaching in the hospital and pre hospital field since 1983. He holds a degree in Emergency Medical Service Management and is faculty at several colleges. Shaun is the president of Emergency Medical Consultants, Inc., and a company officer in charge of EMS for Boca Raton Fire Rescue Services in the Palm Beach area of South Florida. Shaun has presented programs at state, national and international conferences and has appeared on FETN, Pulse, 24-7 EMS, Medic Monthly, and Emergency Medical Update videos. A frequent lecturer, author and consultant, Shaun is best known for keeping his programs upbeat and relevant while bringing "the reality of the streets" to the classroom setting. Shaun is the author of the Brady text, Success in ACLS and recently completed writing the book Safety and Survival in EMS for Jones and Bartlett.

Mark Matson, CEO and founder of Matson Money Inc.
Mark Matson is CEO and founder of Matson Money Inc., a registered investment adviser company that manages in excess of $6.3 billion*. With over twenty years of experience in the  financial industry, Mark is a regular contributor in the national media, both in print and on television. His optimistic outlook on finance, investing, and economic issues makes him a frequently sought expert on CNBC, Fox News, BNN, Fox Business News, and publications such as the Wall Street Journal, The New York Times, and Investment News. As a dynamic public speaker, Mark has shared his message of free markets and global investing with thousands of people throughout the country. His direct approach, passion, and enthusiasm make him both a compelling speaker and a  fierce proponent of free markets.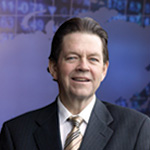 Arthur B. Laffer, PhD, Matson Money
Member of President Reagan's Economic Policy Advisory Board (both terms), 1981-1989; Founder and Chairman of Laffer Associates; Bachelors of Economics, Yale University; MBA, Ph.D., Economics, Stanford University Dr. Laffer's economic acumen brings a distinct advantage to Matson Money, our coaches, and clients with insights on the implication of economic policy on savers and investors. Frequently referred to as "The Father of Supply-Side Economics", Dr. Laffer helps navigate the complexities of the economy, interest rates, and tax efficiency as it applies to portfolio construction.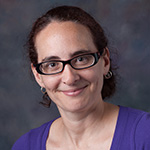 Tara Aghaloo, DDS, MD, PhD
Dr. Aghaloo is professor in Oral and Maxillofacial Surgery at the UCLA School of Dentistry. She completed her dental training at the University of Missouri in Kansas City, and Oral and Maxillofacial Surgery residency and MD at UCLA. Subsequently, she completed a PhD in oral biology at UCLA. She is a diplomate of the American Board of Oral and Maxillofacial Surgery. Her clinical practice focuses on bone and soft tissue regeneration and dental implants. Her research complements her clinical focus in bone biology and regeneration strategies at the basic and translational levels. She is active in professional organizations including the AAOMS CRPTA committee member and past president of the OMS Section of the IADR. Currently, she is the section editor for The International Journal of Oral and Maxillofacial Implants, and a board member of the Academy of Osseointegration.