Report on 2019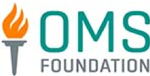 OMS Foundation Update
Since 1959 the OMS Foundation's steadfast commitment to research, education and academic excellence has kept oral and maxillofacial surgery at the forefront of the dental surgical specialties.
We support the discovery of new knowledge, prove its validity with research and provide platforms for the specialty's most respected experts to educate their colleagues.
More than $600,000 has been allocated to support Foundation programs in 2019. Most recently:
In February OMSF's support of the Resident Transitions into Practice conference helped ensure that this popular program, like many of AAOMS's education programs, was offered at no charge to attendees.
In March the first recipients of OMSF's Global Initiative for Volunteerism and Education (GIVE) stipends traveled to Vietnam to help deliver humanitarian healthcare to underserved communities there.
In April the Foundation will supplement its generous financial support of CSIOMS with twelve travel scholarships for residents, guaranteeing equal access for all.
None of this would be possible without the steadfast financial support of the OMS Societies and their individual members.
Thank you for your leadership and generosity!
Donate now to our 2019 Annual Fund Campaign, or visit OMSFoundation.org to learn more.
---
Driven by a shared passion and vision for our future: innovation and excellence
OUR MISSION
The mission of the OMS Foundation is to improve the quality and safety of patient care by advancing innovation in oral and maxillofacial surgery research and education.
OUR VISION
OMS patients are receiving the highest quality-most advanced care available
OMSs are advancing the specialty through innovative research, practice and education
Donors and partners are energized by their engagement in the OMS Foundation
Innovate
Oral and maxillofacial surgery will evolve over the next 10 years. Our treatment of pain, defects, disease, and trauma will be transformed in amazing ways. The OMS Foundation will fuel that transformation by underwriting cutting-edge research and education that dramatically impacts our patients' lives.
Invest
Our goal is to nurture the next generation of researchers and educators and to fund much-needed clinical innovations in the specialty. By continuing to invest in early-stage research, we will help position our grantees to procure significant additional funding from federal sources and other grant makers.
Grow
We continue to grow the ranks of our donors at all levels so we can continue to fund research in strategic areas showing scientific promise. We give early support to young talent who hope to serve as leaders, teachers, and researchers in the future.
To support our ambitious vision and guide our funding decisions, we will draw heavily on the insights and expertise of the leaders of our specialty. The OMS Foundation is a diverse and dedicated community of researchers, educators, and practitioners united by a passion for science and research that makes an impact. As a professional scientific community, we share a deep investment in the future of our specialty.