Dear FSOMS Member: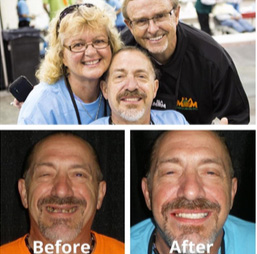 On Friday April 22 and Saturday April 23, the Florida Dental Association will be holding its 2nd Mission of Mercy (M.O.M. or FLAMOM for short) event in Jacksonville.
As Chairman of the Oral Surgery Section for this event, I am asking you to consider donating your time and services for this important cause for the underprivileged population of Florida.
Click here for a short video demonstrating what the event is and intends to accomplish.
From an oral surgical perspective, you will be providing extractions and possibly other small surgical procedures.
You will receive CE credits for your PRO BONO work through the Board, and will be covered by the Good Samaritan law for any liability. For those of you who did not attend the first event in Tampa in 2014, it was a very well attended event and about $1.2 million of dental services were donated in two days.
There will be 40 oral surgery chairs available for two sessions every day, four total.
The morning session is from 8:00am to 12:00am and the afternoon session from 1:00pm to 5:00pm.
---
If you are interested, there are two things that need to happen relatively quickly
TO RESERVE YOUR PREFERRED WORK-TIME SLOT.
FIRST
Please register using this link:
http://www.floridadental.org/foundation/programs/mission-of-mercy
SECOND
Please send to me at Business@facialsurg.cc the following information:
Name

Address

Telephone # where I can easily reach you (cell phone preferred)

Email address

Preference of time(s) and day(s) you wish to attend and work. Please provide them in the order you would prefer, first to last. ALL first preferences will be provided on a first come, first serve basis. A confirmation of your work-time slot will be emailed to you.
Thank you very much. I hope you can find the time and want to help us at Jacksonville.
Sincerely,
Marcos Diaz, DDS
FSOMS Past President
Chair, FLAMOM Oral Surgery Section