ROOM BLOCK CLOSING!
Required Opioid Course just added.
View details here.
July 13-15, 2018
FSOMS Summer Meeting
OMNI at Amelia Island
Amelia Island, FL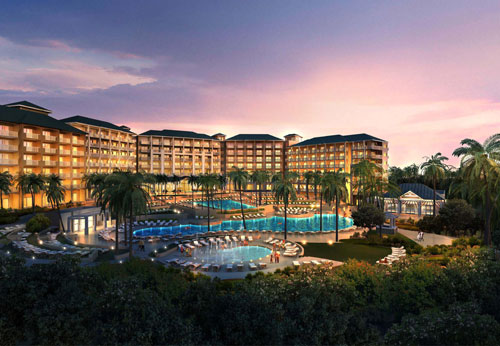 HOTEL ACCOMMODATIONS
The room block will be released Wednesday, June 13, 2018.
The oceanfront Omni Amelia Island Plantation Resort offers the epitome of resort accommodations carefully designed with your comfort in mind. With 404 oceanfront hotel rooms, our resort complements everything that is Amelia Island, Florida. All private balconies and patios face the ocean and are a delightful place to welcome an energizing sunrise during breakfast or sip an evening cocktail while enjoying the view. When making hotel reservations in our room block, please book your room online, go to the web site:
OR
call 1-888-261-6161 and refer to the Florida Society of Oral and Maxillofacial Surgeons Summer Meeting to receive the group rate of $269 for a regular room. The rate for Premium is $289.00; One bedroom Oceanfront Villa $309.00; Two bedroom Oceanfront Villa $409.00; Three bedroom Oceanfront Villa $469.00 per night.
---
CONFERENCE REGISTRATION
To register for the FSOMS Summer Meeting, please complete your registration online, including credit card payment as soon as possible. Online registration is available at:
https://www.123signup.com/register?id=hbzyt
The registration includes all scientific sessions, full breakfast (Saturday & Sunday), and the Friday night reception for you and your spouse/guest.
Conference Registration Fees: Member, $450; Non member, $550; Retired Member, $350; Guests and Spouses, no charge.
---
PROGRAM AND SPEAKERS
Thursday, July 12

ACLS/BLS Recertification
Shawn Fix Emergency
Medical Consultants, Inc.

Friday, July 13

Advanced Airway Complications & Management
for theOMS
OMS Office Emergencies – Simulation Course
Rick Ritt, BS, MA, EMT
Dental Simulation Specialists

Saturday, July 14

Functional Reconstruction of Complex Maxillofacial
Defects VSP and 3 Dimensional Models in Oncologic
Surgery and Surgical Training
Kevin Arce, DMD, MD
Consultant and Residency Program Director Division of Oral
and Maxillofacial Surgery
Mayo Clinic Rochester, MN

Sunday, July 15

Patient Safety and Risk Management for the Oral
and Maxillofacial Surgeon
Jeffrey D. Stone, DMD, MD
Board Certified Oral and Maxillofacial Surgeon
University of Kansas
Lowell, Massachusetts

Julie Goldberg, DDS
Dental Education Coordinator at OMSNIC
and Fortress
University of Illinois
Ft. Lauderdale, FL