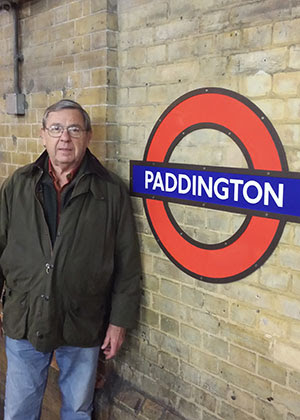 Dr. Gregory Porter Grantham, age 81, passed away Friday, February 15, 2019 after a short battle with Pancreatic Cancer. A native of St. Petersburg, FL, Dr. Grantham moved to Panama City in 1973, beginning his 45 + year practice of Oral & Maxillofacial Surgery, as the first oral surgeon to serve Bay County. Dr. Grantham was a long-time member of First Baptist Church of Panama City. As an Eagle Scout, Lt. Colonel (Retired) Q88 silver United States Army, and an active member of the Republican party, Dr. Grantham lived his life as a patriot and an active member of his community.
Dr. Grantham had passion for being involved in the fabric of his community providing his expertise to those people in need, supporting the education of Bay County students and facilitating the availability of fine arts to Bay County residents. A few of the organizations to which he belonged in support of these passions included the Bay Cares (Volunteer Physicians), C.A.R.E. (Board Member), St. Andrews Medical Center (Volunteer Physician of the year 2016), Give Kids A Smile, Panama City Music Association (Board Member & Past President), Rotary Club & Lion's Club (Past President).
Holding dental licenses in the State of Florida, South Carolina and New York, Dr. Grantham's professional achievements and contributions include career membership of the Bay County Dental Society (President 1983), Northwest Florida Dental Association (President 1987/1988), Florida Dental Association (Delegate 1986-1990), American Dental Association. Diplomat of the International Congress of Oral Implantology, American Academy of Implant Prosthodontics (Fellow), American Association of Oral & Maxillofacial Surgeons (Fellow), Southeastern Society of Oral and Maxillofacial Surgeons, the Florida Society of Oral and Maxillofacial Surgeons (President 2004-2005), and the International Association of Oral & Maxillofacial Surgeons.
Dr. Grantham is preceded in death by his parents, Mr. and Mrs. Oscar P. Grantham and granddaughter, Lydia Ann Saenger. He is survived by his wife, Sandra Pate Grantham; his sister, Gail G. Hall; his two daughters, Laura G. Davidenko (Brian) and Susan G. Saenger (Chuck); and step-son, James McClain. Together, Dr. & Mrs. Grantham share six grandchildren: Carson Davidenko, Anastasia Davidenko, Audrey Saenger, Leo Saenger, Taylor McClain, and Kyra McClain. Funeral services for Dr. Grantham will be conducted at 2 PM on Thursday, February 21, 2019 in the First Baptist Church of Panama City with Rev. Clyde Ellison officiating. Interment will follow at Lynn Haven Cemetery with full military honors being accorded at graveside. The family will receive friends one hour prior to services at the church. The following gentlemen will serve as active pallbearers. Brian Davidenko, Chuck Saenger, Carson Davidenko, James McClain, Mark Nobles & Brian Gandy. Honorary pallbearers will be Dr. Howard Fisher, Mr. Hugh Roche, Congressman Neal Dunn, Dr. Edward Meszaros, Dr. James Campbell, Mr. Barlow Magee, Mr. Royce Scofield, & Mr. Tom Mudge. In lieu of flowers, contributions may be made to C.A.R.E. in memory of Dr. Gregory Grantham. Expressions of sympathy may be submitted and viewed at www.southerlandfamily.com.
Southerland Family Funeral Home
1112 Ohio Ave.
Lynn Haven, FL 32444
850-785-8532
---
A CELEBRATION OF LIFE
Greg Grantham had two special friends here in Lakeland, Florida. Obituaries are so factual as they record the exact facts of a person's life, and yet, they do not reflect the humanity and lifestyle of the real-life person. For that reason, Ed Meszaros and I decided to try reveal some of the real nature of Greg as the unique person he was. To get a grasp of how Greg functioned, he would retire at 8 PM ("don't call me after 8")! He would get up at 4 AM and start to practice the piano. I asked his wife Sandra if she could hear him doing that and she replied that she would sleep like a baby if Greg was playing the piano but would awaken like a shot if he didn't. Greg would be dressed, have eaten and be at chairside starting his first surgery at 7 AM, five days a week. He was known for being a lightning fast surgeon who got much done every day. He had a slightly lighter day on Wednesday and would often take off part of Friday afternoon. On Saturday mornings, for many years, you would find him at the Waffle House having breakfast with male friends of various professions, chatting about the many things that men talk about. More recently, his sister Gale moved to Panama City. He pretty much stopped having his male chats, and more exclusively met Gale at the Waffle House for breakfast. When he finished his Saturday morning breakfast ritual, he would stop at Sandra's favorite venue, Biscuit World, buy her favorite items and bring them home for her to enjoy as they chatted together.
| | |
| --- | --- |
| | |
An organization in which Greg had membership that somehow was left out of his Obituary, (but I have taken the liberty to adding it above), was the IAOMS – the International Association of Oral & Maxillofacial Surgeons. This organization is the meeting place of OMSs from all over the world. Being at the opening ceremony of the organization is like being at the opening of the UN. The names of each represented county are read, and the members of that country stand to the applause of the entire organization. It was at the ICOMS meeting in Berlin in the 80's that Howard Fisher and Greg noticed each other's name tag and home towns and became lifelong friends. This organization was one of the places in which Greg and I also became friends. Our ICOMS Convention travel group consisted of, Howard and Irene Fisher, Doris Jannke, (my travel companion), frequently, Mark and Tina Tucker, and the Granthams. India was one of our most memorable conventions. We arrived during Diwali (the festival of lights) which during my 11:30 PM ride in an eye watering smog, was informed by the cab driver in broken English/Hindi, that Diwali was a Hindu festival similar to our Christmas.
For a few days we rode through Old and New Deli in either a mini bus, motor cycle Tut Tuts, or bicycle drawn rickshaws while viewing awesome venues or jumping quickly on board the bus while an Indian snake charmer was piping his pet cobra just inches from our legs. We sat on Mahatma Gandhi's bed in Birla House and walked the path of his assassination on 1/30/48 by Nathuram Vinayak. Later, we boarded a famous train know as Palace on Wheels, for a week-long tour of Rajasthan Province where one late afternoon Greg and I mounted a camel and with the others and endured a wild trot out into the desert, for High Tea at Sunset. Never get onto the back position of a camel saddle – you will end up with a spinal bed sore from hell! We visited nearly every major city of the province and ended up viewing the indescribable beauty of the Taj Mahal, just south of the city of Agra. The ICOMS (IAOMS Convention) was held in the lovely southern city of Bangalore (The Silicon Valley city of India). Even though much further south than Deli, the Indian Ocean sea breezes make that city much cooler and less polluted than Deli. Our hotel was previously the home of a Maharaja, and the venue of the ICOMS meeting's "India Night." Other than the 58 steps (no elevator) to our rooms, it was a venue of enormous beauty and offered many exciting events.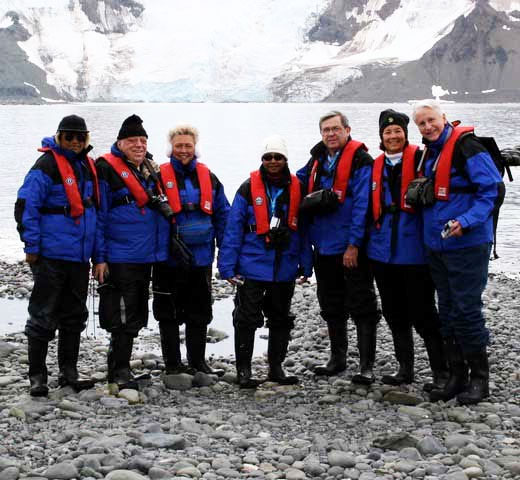 Another of our group's action adventure tours was to Antarctica. As we traveled 500 miles through the Drake Passage, our ship lifting, shaking and plunging violently into the waves we played Victory at Sea! On the Nord Norge, most on board were lookin' pretty green! But ultimately, we were introduced to one of the most unique venues of this planet. Antarctic sunsets are something special to behold! The nights were somewhat sleepless as small ice bergs smashed relentlessly against the hull of our ship. For shore visits, we would be found in the "boot room," where, after donning huge boots, we'd wade through troughs of disinfectant, clamber down a ladder on the side of the ship and into a waiting speed boat, to whisk us through the icy wind. for shore. At times we'd climb a steep hill for a mind-blowingly gorgeous view of the bay — our huge cruise ship looking like a toy bobbing in the bay below. We'd frequently walk long snow-covered paths near a penguin trail but were not allowed to interfere with the penguins as they qauk gauked away in their noisy rookeries. Huge predatory skua birds threatening their safety – or ours – and calving icebergs would break loose with a deafening thunderous crash into the bay, followed by huge dangerous waves. Seals of 500 pounds wallowed within a few feet of where we stood and were also out by the hundreds on the ice flows, filling their bellies with fish or krill or even a feckless penguin, as Killer Whales also eyed them as a potentially lovely snack! Such were a couple of the very many adventures our group enjoyed with the Granthams.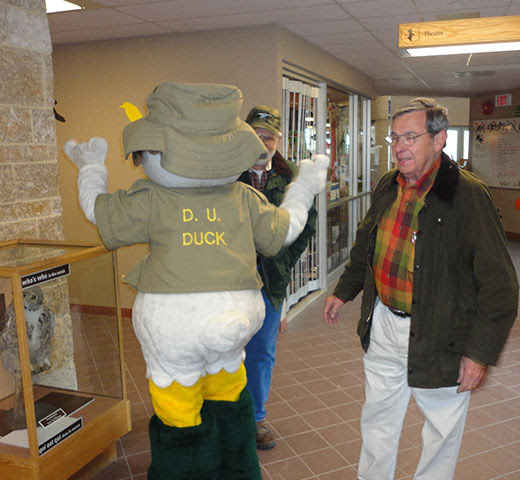 During the last eleven years, Greg formed a tight bond with Dr. Ed Meszaros, of Lakeland. They were a couple of guys "joined at the hip" as sportsmen hunters. The venues they frequented included: Argentina 4 x, Saskatchewan, Manitoba 5 x, England and Wales 7 x, Georgia, Missouri, Kansas, Alabama and South Dakota. At times Greg's grandson Carson would join them on these treks. Having had a father myself, who was a fanatic outdoorsman, I intimately recall the joy of trekking through vast fields or through forests primeval in pursuit of game birds or larger wild animals. But in the case of Ed and Greg, these foreign venues must surely have provided sights and hunts that few of us could even imagine. All Ed had to do was call up Greg and say: "Would you like to go to —" and the answer invariably – YES! They were both excellent marksmen and were big into the gun culture of really dedicated hunters. As you can see, Greg Grantham missed few things during his awesome life!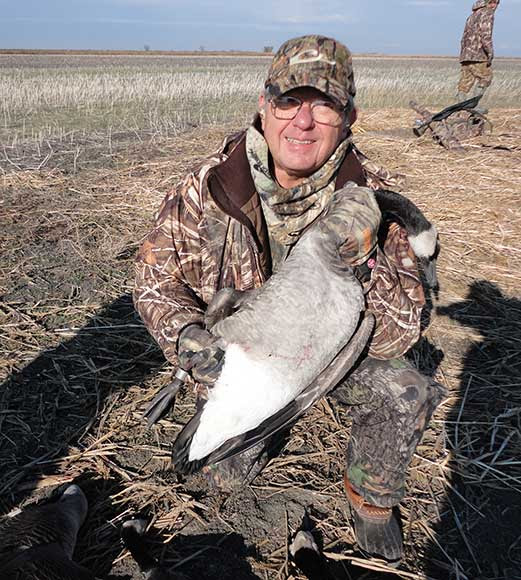 So, as we say a sad goodbye to Greg, we will all remember the warm friendship that he offered to everyone he met. Everyone seems to have their own "Greg" story! He didn't wear his religious beliefs on his sleeve, either. He was a man who loved God and Jesus with all his heart and as such, treated his fellow man in a uniquely kind and friendly way. The reason e-mail lit up so fast upon the announcement of Greg's inevitably terminal disease, wasn't because he was just an average person. He was a man who loved and served his patients, colleagues and fellow man as few people who have walked this earth. He did indeed let his light so shine before man that they knew he was unique.
Good-bye for now, Greg – we will see you on the other side!
Howard & Irene Fisher, Doris Jannke & Larry Cook, Ed Meszaros,
Petra & Jim Platt, AND Sandra. Lawrence K. Cook, Editor