Amelia Island is always a welcoming location for our FSOMS Summer Meeting and this year was no exception. The weather and the ocean are certainly an incentive to attend this meeting along with our great scientific programs.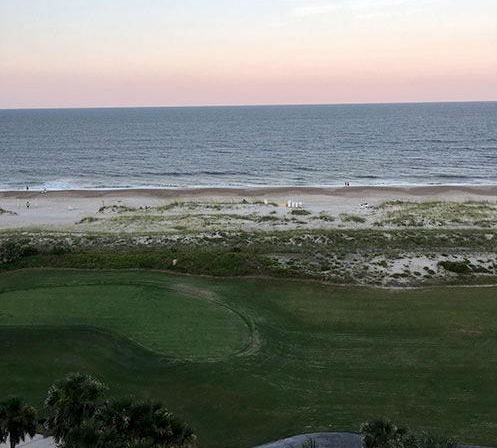 We started Thursday and Friday with required courses of "ACLS/BLS" and "Advanced Airway Complications & Management for the OMS and OMS Office Emergencies – Simulation Course." Our welcome reception gathered on Friday night overlooking to beautiful beach and sunset.
FSOMS President Dr. Tom Bowers introduces our Saturday speaker Dr. Kevin Arce who presented the session on "Functional Reconstruction of Complex Maxillofacial Defects VSP and 3 Dimensional Models in Oncologic Surgery and Surgical Training."
When the FBOD requirement of an Opioids CE was issued we secured Joshua Lenchus, DO from the Florida Osteopathic Medical Association to conduct a class during lunch on "Prescribing Controlled Substances." President Dr. Tom Bowers chaired our FSOMS Board meeting and welcomed new member, Dr. Jose Ravelo.
Sunday we started with the important "Patient Safety and Risk Management for the Oral and Maxillofacial Surgeon" with Drs. Jeffrey Stone and Julie Goldberg.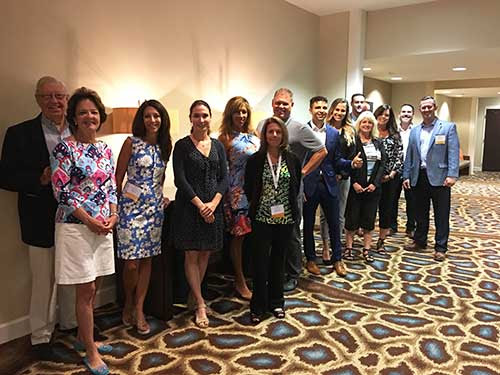 Thank you to our sponsors for our Opening Reception and our speaker Dr. Kevin Arce: KLS Martin, OMSNIC and US Oral Surgery.
We also appreciate our exhibitors who make our meeting successful:
ConMed
Frontline Dental Supply
Geistlich
HampMed
KLS Martin
OMSNIC
OMSVision
Osteo Science Foundation
Snoasis Medical
Stryker
US Oral Surgery
Zimmer Biomet